South Korean judokas ready for redemption after disappointment in Rio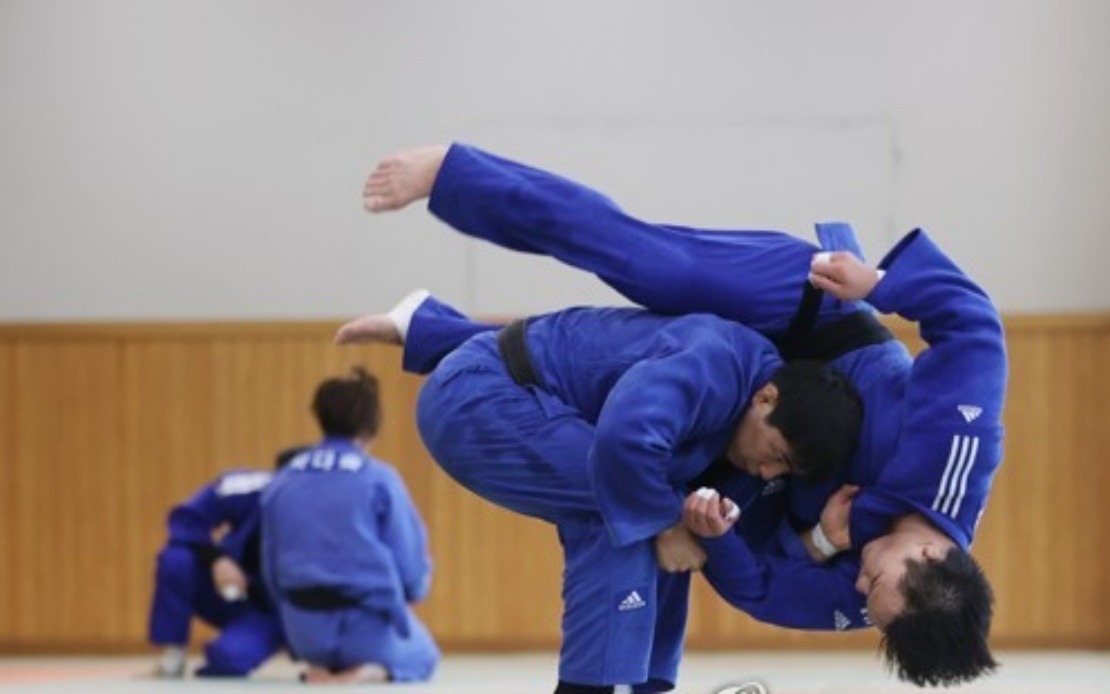 TOKYO, July 22 -- South Korean judokas have walked right into the birthplace of their sport in Japan, as they vie for redemption at the Tokyo Olympics.
The South Korean men's and women's judo teams had their first and last official practice at Kodokan, the headquarters of the international judo community, on Thursday, Yonhap news agency reported.
It said South Korea wants to erase memories of the 2016 Rio de Janeiro Olympics, where the country finished with two silver medals and one bronze medal despite boasting four men at the top of the world rankings in their weight classes. It was South Korea's worst Olympic judo performance in 16 years.
Standing between South Korea and the top of the podium will be Japan. With judo coming home, Japan will send a powerhouse team tasked with sweeping all titles.
Keum Ho-yeon, the South Korean men's head coach, said his athletes are ready for the challenge.
"We want to show that South Korean judo is no pushover," Keum said. "Our athletes are in great form. We want to wash away our disappointment from the 2016 Rio Olympics."
The Japanese judokas have been put up in a facility outside the athletes' village, which has been mocked and criticized by its residents for subpar conditions. This is part of the home advantage for Japan, and Keum said it could have some undesired effects on Japanese athletes.
"This may end up putting pressure on those athletes to do well," Keum said. "It's better to just go with the flow and do things the way they're normally done. We have no such pressure on us, and we should be able to post good results."
The judo competition begins Saturday, the first full day of the Olympics following the opening ceremony.