Olympics: Radzi extends best wishes to Malaysian contingent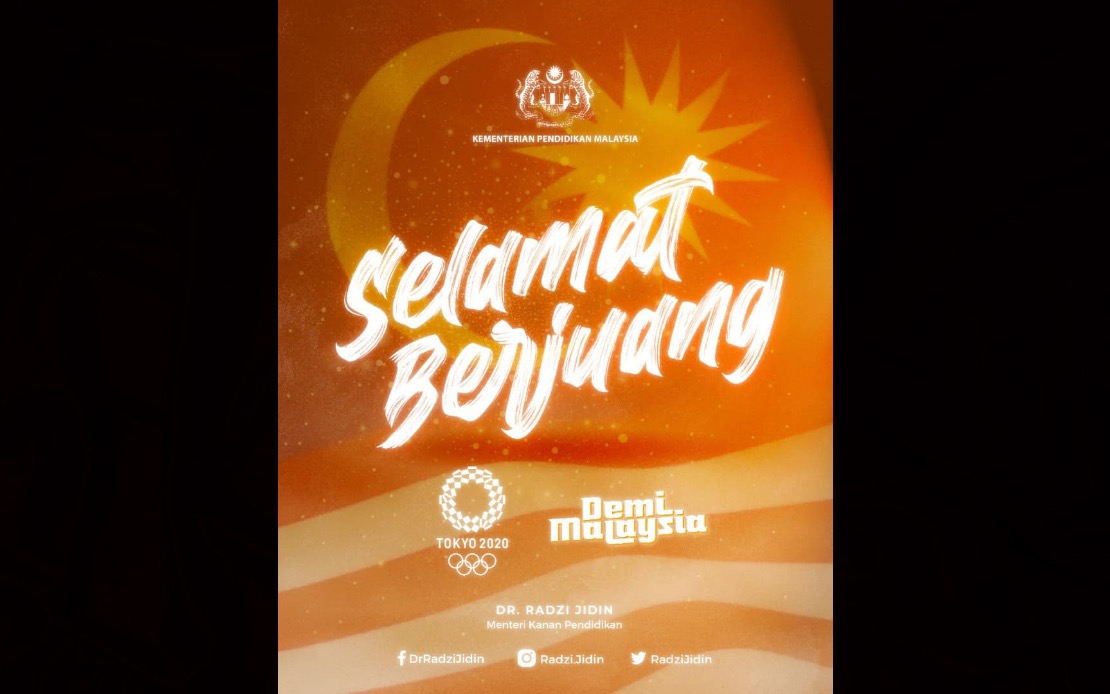 KUALA LUMPUR, July 22 -- Senior Education Minister, Datuk Dr Radzi Jidin, today extended his best wishes to the national contingent that will compete in the Tokyo 2020 Olympic Games, from tomorrow until Aug 8.
He said as many as 18 of the 30 Malaysian athletes competing in the Games this time were Sports Schools graduates.
"Congratulations to the educators and coaches who have successfully nurtured and shaped the national athletes! Hopefully, this will be an inspiration for all Malaysian Sports School students.
"Together we pray for health, safety and strength for our Olympians, so that they can give their best. All the best to our national heroes and heroines! Hopefully, success belongs to Malaysia," he said in a posting on his Facebook page today.
For this year's Games, Malaysia will participate in swimming, diving, archery, badminton, cycling, gymnastics, golf, shooting, athletics and sailing, with the target of taking home three medals, including a gold medal.
Malaysia's best achievement was winning four silver and one bronze at the Rio 2016 Games.