Jinq En breaks own national record in Tokyo Olympics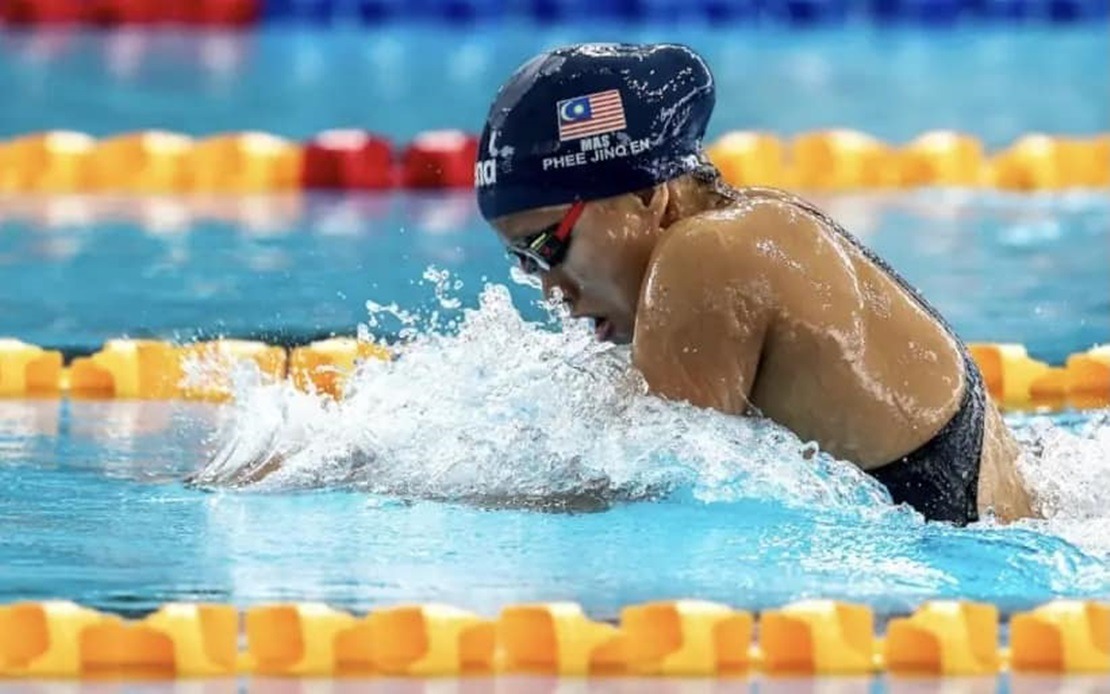 Phee Jinq En (Credit: Majlis Sukan Negara Malaysia)
KUALA LUMPUR, July 25 -- National swimmer Phee Jinq En splashed her way to a new national record in the women's 100-metre (m) breaststroke event in Heat Two of the event at the Tokyo Olympics here today.
Jinq En clocked 1:08.40 seconds (s) to erase her own previous mark of 1:08.50s, which she did en route to bagging the gold medal at the 2019 SEA Games in Manila, the Philippines.
The 23-year-old Jinq En finished today's Heat Two race at the Tokyo Aquatics Centre in second spot behind Slovakia's Andrea Podmanikova (1:08.36s). Tilali Scanlan of American Samoa (1:10.01s) was third.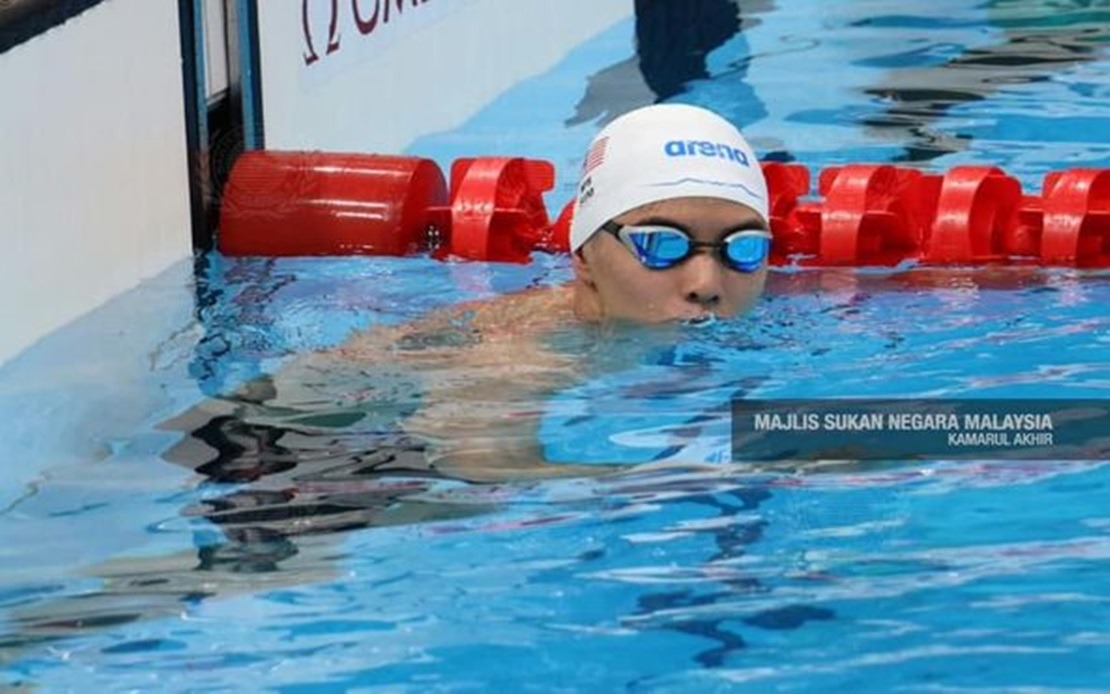 Welson Sim Wee Sheng (Credit: Majlis Sukan Negara Malaysia)
However, her time was still not fast enough for Jinq En to be placed among the top 16 swimmers to advance to the semi-finals, which will be held on Monday (July 26).
The 23-year-old Jinq En ended up 29th out of 43 competitors in the overall ranking.
Jinq En still has one more shot at going further in the Tokyo Olympics as she is set to feature in the women's 200m breaststroke event on Wednesday (July 28).
Meanwhile, Welson set his own season's best in the men's 200m freestyle despite making an early exit from the Tokyo Olympics.
He clocked 1:49.24s to finish seventh in today's Heat Two, which was won by Romanian David Popovici (1:45.32s). Serbia's Velimir Stjepanovic (1:46.26s) was second and Germany's Jacob Heidtmann (1:46.73s) third.
The 24-year-old Sarawakian finished 32nd out of 39 swimmers in the overall ranking.
The top 16 swimmers will now battle it out in the semi-finals on Monday (July 26).
On Saturday (July 24), Welson failed to make the cut for the men's 400m freestyle final after clocking 3:58.25s to finish 33rd out of 36 swimmers in the overall ranking.
-- BERNAMA