Jinq En ends Tokyo Olympic campaign on a low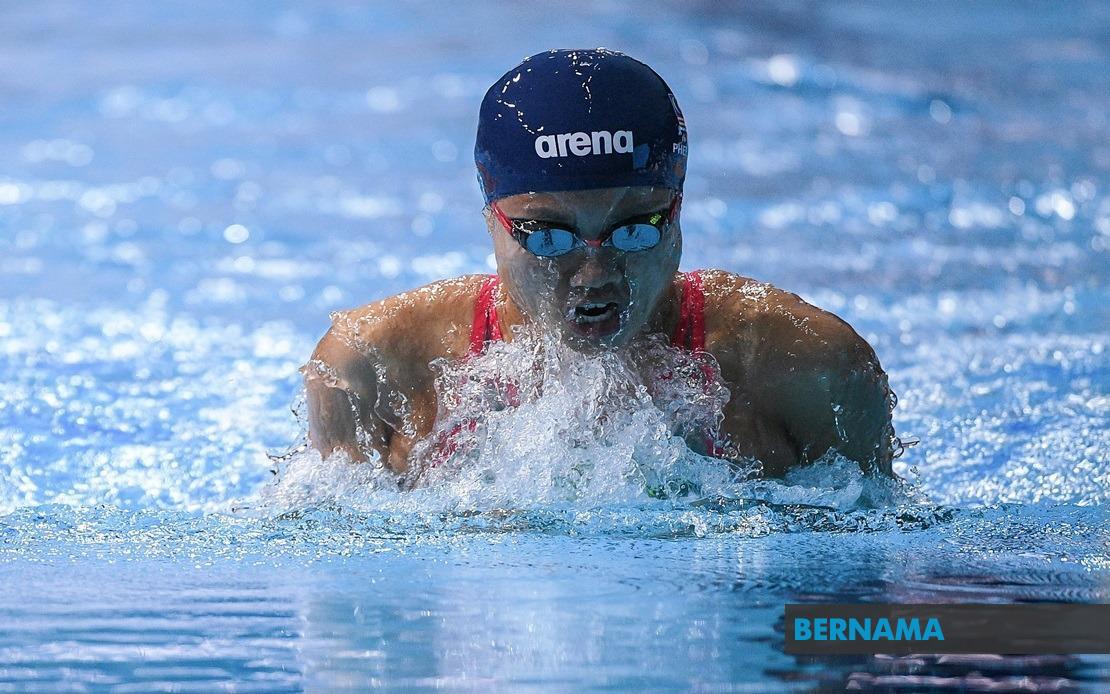 Phee Jinq En
TOKYO, July 28 -- National swimmer Phee Jinq En ended her 2020 Tokyo Olympic campaign in dismal fashion after finishing eighth in Heat One of the women's 200-metre (m) breaststroke event today.
Jinq En clocked 2:32.57 seconds (s) at the Tokyo Aquatics Centre here and, thus, failed to erase her personal best of 2:32.38s which she did en route to clinching bronze at the 2019 Manila SEA Games in the Philippines.
Czech Republic's Kristyna Horska was the fastest in Heat One, clocking 2:25.03s, followed by Ireland's Mona McSharry (2:25.08s) and Lithuania's Kotryna Teterevkova (2:26.82s).
This means the 23-year-old swimmer, who is competing in her second Olympics after the 2016 Rio edition, has again failed to progress further after ending up last among 31 swimmers in the overall ranking.
Only the best 16 will advance to the semi-finals on Thursday (July 29).
Former national swimmer Siow Yi Ting still holds the women's 200m breaststroke national record of 2:27.80s, which she clocked at the 2008 Beijing Games.
Despite Jinq En's below-par performance in the women's 200m breaststroke event, she can, however, take heart from the fact that she managed to break her own national record in the women's 100m breaststroke event last Sunday (July 25).
Jinq En clocked 1:08.40s to erase her own previous mark of 1:08.50s, which she did en route to bagging the gold medal at the 2019 SEA Games in Manila, the Philippines.
In Heat Two of the race, Jinq En finished second behind Slovakia's Andrea Podmanikova (1:08.36s). Tilali Scanlan of American Samoa (1:10.01s) was third.
The 23-year-old Jinq En ended up 29th out of 43 competitors in the overall ranking and failed to be among the top 16 swimmers to advance to the semi-finals.
-- BERNAMA