Tokyo Olympics: Here's hoping for a super Saturday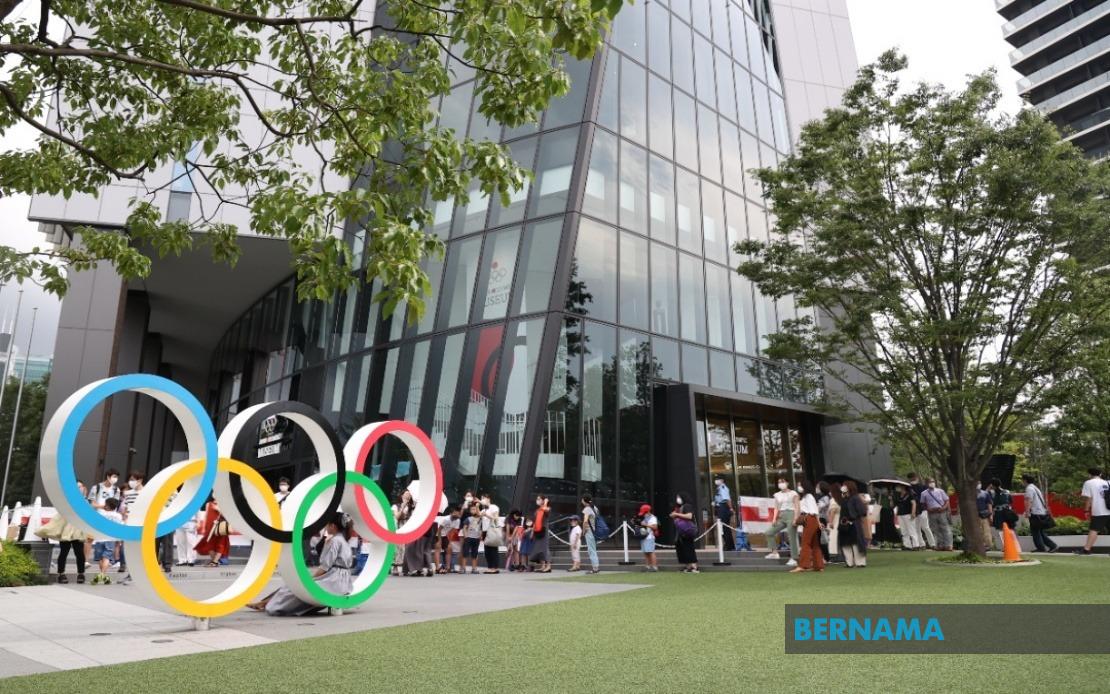 TOKYO, July 30 -- Another day, another disappointment. That's the sad story of the Malaysian contingent's bid for their first-ever Olympic gold medal at the 2020 Tokyo Games, which entered Day Eight today.
After gold-medal hope Lee Zii Jia's last-16 capitulation in the men's singles badminton event Thursday (July 29), it was men's doubles shuttlers Aaron Chia-Soh Wooi Yik's turn to fall at the semi-final stage today.
The hope of all Malaysians of seeing the young doubles pair producing a shock result to march into the final and, thus, get a shot at winning the gold medal, was dashed when they fell to China's Li Jun Hui-Liu Yu Chen 22-24, 13-21 at the Musashino Forest Sport Plaza here today.
The Malaysian pair had, on Thursday (July 29), stunned top seeds and world number one Kevin Sanjaya Sukamuljo-Marcus Fernaldi Gideon of Indonesia 21-14, 21-17 to reach the last four.
Aaron-Wooi Yik, however, can make amends for today's semi-final defeat and get a medal for Malaysia when they take on another Indonesian pair, Mohammad Ahsan-Hendra Setiawan, in the bronze-medal match Saturday (July 31).
Meanwhile, it was a day of high and low for Malaysian divers at the Tokyo Aquatics Centre today, with Nur Dhabitah Sabri advancing to the semi-finals and Ng Yan Yee missing the cut in the women's 3m springboard event.
Nur Dhabitah, 22, began in style by occupying the third spot after the first round with 67.50 points before fading away to end the five-dive event in 10th spot with 291.60 points.
Yan Yee, meanwhile, missed out on the semi-finals after completing the five rounds in 20th place with 251.95 points.
Only the top 18 out of the 27 divers in the preliminary round qualified for the semi-finals scheduled for 3 pm local time (2 pm Malaysian time) Saturday (July 31). The top 12 will then move into the final Sunday (Aug 1).
Over at the Tokyo Olympic Stadium this morning, national speedster Azreen Nabila Alias caught the attention of Malaysian sports fans when she qualified for the first round of the women's 100-metre (m) event after finishing second in Heat Two of the qualifying round.
What's more impressive was that the Kuala Terengganu speedster, who is making her Olympic debut, also improved her personal best after clocking 11.77 seconds (s) in Heat Two.
The 21-year-old, who earned a wildcard spot to compete in the Tokyo Olympics, had a previous best of 11.91s, which she set at the 2018 Malaysia Games (Sukma) in Perak.
Later in Heat 6 of the first round, Azreen Nabila clocked 11.91s to be placed seventh and thus failed to qualify for the semi-finals.
While Azreen Nabila managed to improve on her personal best, it was simply a disastrous day for national high jumper Lee Hup Wei in his third Olympic appearance.
In today's qualifying round, Hup Wei, who has a personal best of 2.29m, failed in all three attempts at 2.17m and was eliminated.
At the Enoshima Yacht Harbour, a lack of experience was what separated national sailors Nuraisyah Jamil and Juni Karimah Noor Jamali from the world's best on the third day of the women's International 470 event today.
After six races, Nuraisyah-Juni Karimah have accumulated 91 net points to be placed 20th out of 21 sailors, with two more race days to go. Saturday (July 31) is a rest day before action resumes Sunday (Aug 1).
Nur Shazrin Mohamad Latif, meanwhile, breathed a sigh of relief after improving on her achievement in the women's Laser Radial event in her second Olympic appearance.
In today's final day of action, Nur Shazrin ended Race Nine and Race 10 in 16th and 15th places respectively to finish 26th out of 44 participants with194 net points.
This is an improvement on her 33rd placing, with 274 net points, when she made her Olympic debut at the 2016 Rio edition.
In the men's Laser Standard event, national sailor Khairulnizam Mohd Afendy ended Race Nine and Race 10 in 23rd and 20th positions respectively to finish 28th overall out of 35 participants with 196 net points.
Khairulnizam, who won the silver medal at the 2018 Jakarta-Palembang Asian Games, however, managed to do better than when he competed in the 2012 London and 2016 Rio editions.
National golfer Gavin Green, meanwhile, will have to wait until Saturday (July 31) to finish the second round after it was postponed due to bad weather at the Kasumigaseki Country Club.
Gavin's challenge stopped at the 14th hole, and he is scheduled to return on Saturday morning to complete the round before continuing with the third round.
In today's action, Gavin carded seven pars and four birdies on the first, third, sixth and 11th holes before blowing up with three bogeys on the second, ninth and 13th to finish 55th out of 60 golfers.
National archer Khairul Anuar Mohamad will be back in action Saturday (July 31) when he competes in the third round of the men's recurve individual event at the Yumenoshima Park Archery Field here.
Khairul Anuar, however, faces an uphill battle as he will be up against South Korea's Kim Woojin, who finished fourth in the ranking round.
Saturday (July 31) will also see experienced female shooter Nur Suryani Mohamed Taibi start her Tokyo Olympic campaign in the women's 50m rifle three positions qualifying round at the Asaka Shooting Range.
Hopefully, it will be a Super Saturday for Malaysia and the national athletes can end the country's medal drought at the Tokyo Games today.
-- BERNAMA