Snippets from 2020 Tokyo Olympic Games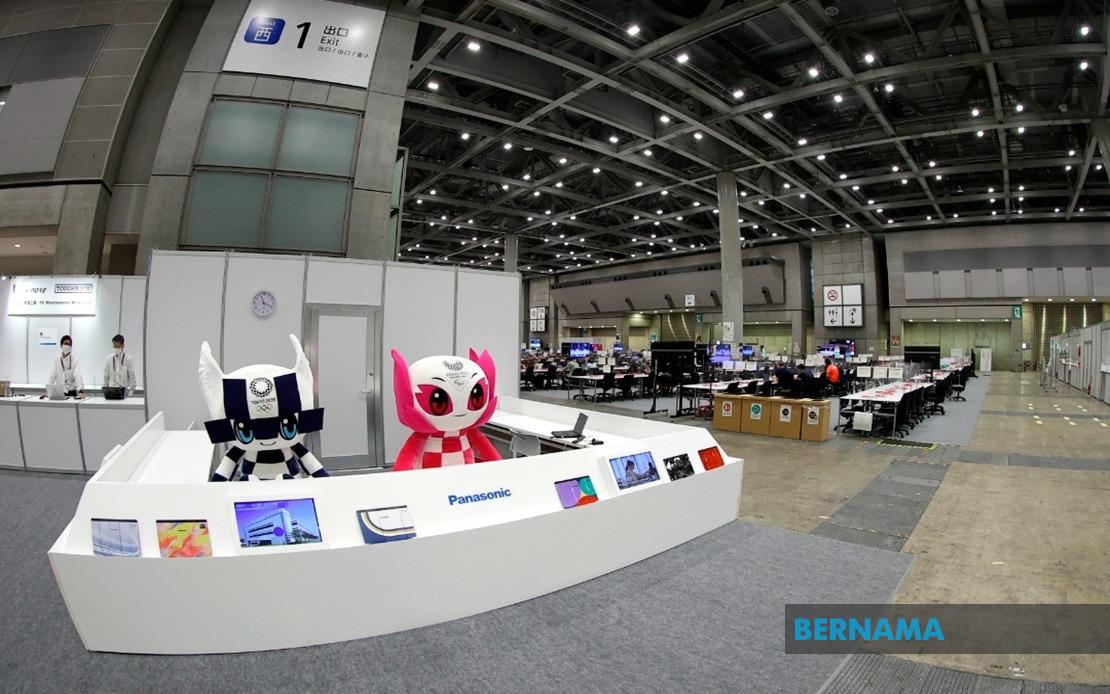 TOKYO, July 31 -- Following are snippets from the ninth day of the 2020 Tokyo Olympics today:
OCM PRESENT NATIONAL ATHLETES WITH LIMITED EDITION WATCH
In appreciation of their struggles and sacrifices in carrying the country's challenge at the 2020 Tokyo Olympics, the Olympic Council of Malaysia (OCM) have presented each national athlete with a limited edition watch.
"The blue colour Swatch limited edition watches have the OCM and the 2020 Tokyo Olympic Games logos on them. The watch is a sign of our appreciation for the contribution of, and as a memento to, the athletes competing in the Tokyo Olympics," said OCM general manager Norhashimi Hussain.
He said that OCM had ordered 200 watches in conjunction with the Tokyo Olympics.
A total of 30 athletes are representing Malaysia at the Tokyo Olympics in 27 events involving 10 sports.
-- BERNAMA
TOKYO GAMES A 'QUIET' AFFAIR WITH NO SOUVENIR SALES OUTSIDE VENUES
Apart from noisy venues, thanks to spectators cheering their favourite athletes on, it is also common to find areas outside the sports arenas to be the focus of sports fans at every multi-sports Games.
The "action" outside the stadium is often lively not only among the spectators but also with athletes, officials and media personnel trying to get their hands on souvenirs to bring home.
However, these are unprecedented times and as the Tokyo Olympics enters Day Nine today, such scenes are clearly absent here, with no one selling souvenirs at any sporting venues except at the Main Media Centre and Japan Olympic Muzium, which is located near the Tokyo Olympic Stadium that is the venue of the opening and closing ceremonies.
The "quiet" atmosphere, without the sale of souvenirs, is probably due to the 2020 Tokyo Olympic Games Organising Committee's decision not to allow spectators to be present at all competition venues so as to curb the spread of COVID-19.
-- BERNAMA
TOKYO OLYMPIC GAMES MASCOT 'GOES MISSING'
After making their appearance at the opening ceremony of the 2020 Tokyo Olympic Games on July 23, the official mascots have since "gone missing".
Usually, at every multi-sports Games, these mascots would light up the competition venues by acting as cheerleaders to liven up the atmosphere and cheer up the athletes, officials and spectators.
There has been no sign of the two mascots - named Miraitowa and Someity - one each for the Olympics and Paralympics, even after nine days of competition.
Their absence, however, could be due to the organising committee's decision for the Tokyo Olympics to focus on the competition and not "other matters" due to the COVID-19 pandemic.
The Tokyo Olympic Games are from July 23 to Aug 8 while the 2020 Tokyo Paralympics are scheduled to be held from Aug 24 to Sept 5.
-- BERNAMA