Shooter Nur Suryani's challenge fizzles out in qualifying round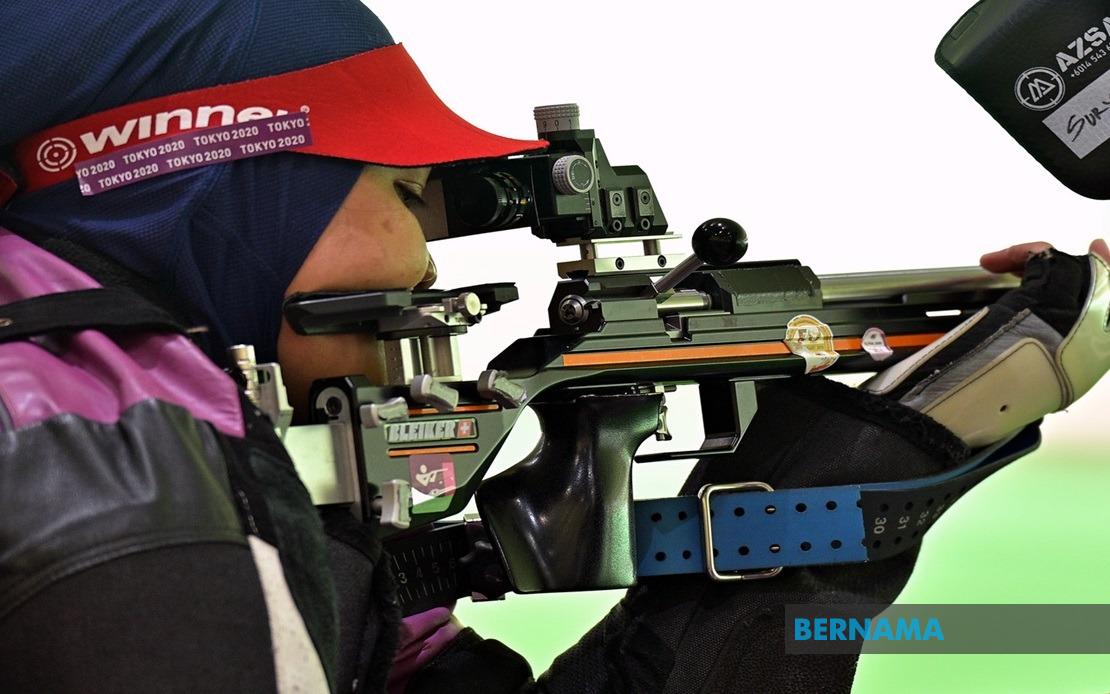 National women's shooter Nur Suryani Mohamed Taibi while competing in the 50m Rifle 3 Positions event of the top eight qualifying stage at the Tokyo 2020 Olympic Games at the Asaka Target Range today.
TOKYO, July 31 -- National shooter Nur Suryani Mohamed Taibi's Tokyo Olympic campaign is over after she could only finish in 34th spot in the qualifying round of the women's 50m rifle three positions event at the Asaka Shooting Range today.
The 38-year-old could only accumulate a total of 1,142 points, which is a far cry from her national record of 1,172 points and her unofficial personal record of 1,182 points, which she did at the final training session before leaving for Tokyo.
European Championships gold medallist Yulia Zykova, representing the Russian Olympic Committee, came out tops with 1,182 points.
Twenty-seven-year-old American Sagen Maddalena was second with 1,178 points while Germany's Jolyn Beer, who won three gold medals at the 2018 World Championships in Changwon, South Korea, was third, also with 1,178 points.
Only the top eight out of the 37 shooters qualify for the final.
This is Nur Suryani's second Olympic outing after grabbing the attention of global sports fans at the 2012 London edition as she competed in the women's 10m air rifle event despite being eight months pregnant.
Nur Suryani was chosen by the National Shooting Association of Malaysia (NSAM) for the only wildcard slot to the Tokyo Olympics based on her consistent performances.
-- BERNAMA