Chinese women shuttlers advance to doubles, singles finals at Tokyo Olympics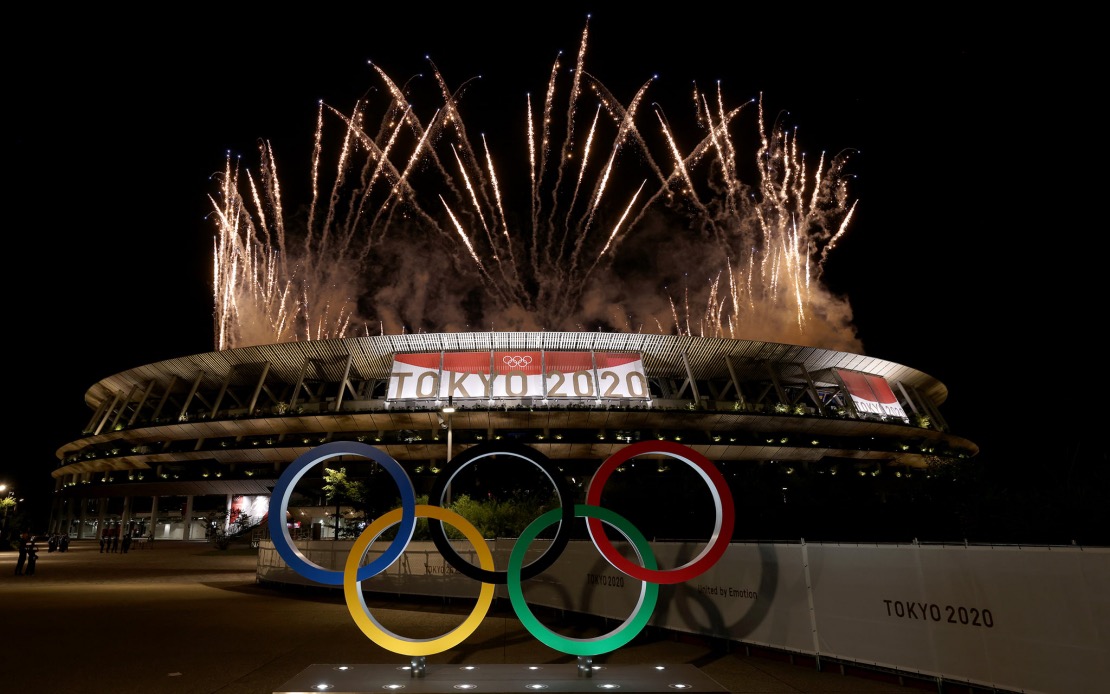 Credit: FB Tokyo 2020
TOKYO, July 31 -- China's Chen Qingchen and Jia Yifan cruised through to the Olympic badminton women's doubles final after defeating South Korea's No.5 Kim So-yeong and Kong Hee-yong 2-0 on Saturday.
The women's singles top seed Chen Yufei beat her Chinese compatriot He Bingjiao 2-1 to reach the gold medal match, reported Xinhua News Agency.
The Chinese women's doubles duo, ranking world No.3, dominated the game from the onset and won 21-15, 21-11.
The two pairs had played against each other in a previous group battle, with Chen/Jia winning 2-1.
Chen/Jia will face Indonesia's No. 6 Greysia Polii and Apriyani Rahayu in the gold medal match Monday. Kim/Kong will clash with their teammates Lee So-hee/Shin Seung-chan for a bronze medal.
Jia said after the match that it was already an achievement for them to reach the last four.
"If you see the draw result, our group is actually called 'the death group,' but we have made it through to the final. It was totally a narrow escape," said Jia.
"Also in the quarterfinal, we encountered the top seeds. Although our opponent (Sayaka Hirota) had leg injuries, they were still showing world No.1 level. They played really well, and we had a tough fight," she added.
Playing against the same South Korean duo the second time, Jia said they had no more psychological burden. "We just let go and go all out," she said.
In the women's singles, Chen Yufei was within one victory of winning the Olympic title after overcoming teammate He Bingjiao.
He Bingjiao recovered from a 21-16 loss and took the second game 21-13 to force a decider. Chen requested medical assistance midway to treat a blister on her left ankle when she was leading 11-6 in the third set, before she finally clinched a 21-12 victory.
In the quarterfinals, He triumphed over host Japan's third-seeded Okuhara Nozomi 2-1 and Chen crushed South Korea's rising star An Se-young 2-0.
"I've played well so far, but I won't settle for it and will definitely go for gold. But at the same time I won't give myself too much pressure," Chen said. "I will play the final just like today -- never give up when the going gets tough."
Chen will battle against Chinese Taipei's Tai Tzu-ying in the final on Sunday.
China's reigning Olympic champion Chen Long beat Chinese Taipei's second seed Chou Tien Chen 21-14, 9-21, 21-14 to book a berth in the men's semifinals.
In their previous nine encounters, Chou had never beaten Chen once. "I have firm confidence in my victory, and even when I was tailing behind I never gave up easily," Chen Long said. "Especially in the decider, it depended on who could make less mistakes."
However, Chen's teammate and 11th seed Shi Yuqi was ousted by Denmark's veteran Victor Axelsen 21-13, 21-13.
In Sunday's semifinal, Axelsen will meet Guatemala's Kevin Gordon, a dark horse that ousted South Korea's No.38 Heo Kwang-hee 2-0 in the quarterfinals.
Heo stunned the world by knocking out Japan's home favorite and top seed Kento Momota.
-- BERNAMA