US swimmer Finke wins men's 1,500m freestyle at Tokyo Olympics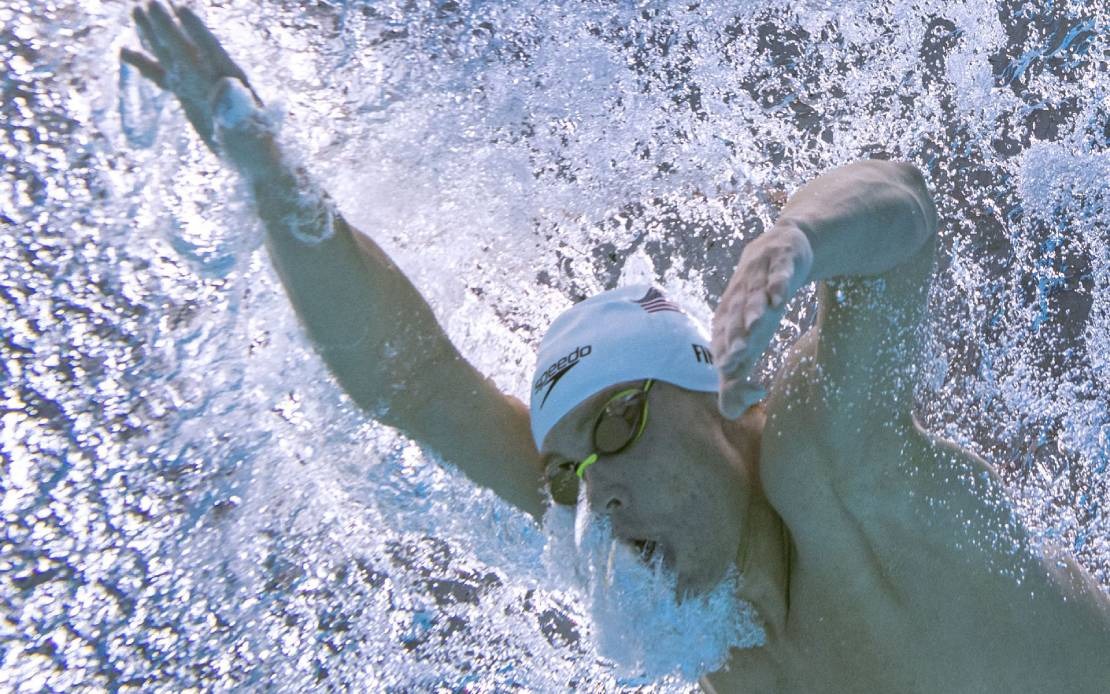 Team USA's Bobby Finke competing in a heat for the men's 1500m freestyle swimming event during the Tokyo 2020 Olympic Games at the Tokyo Aquatics Centre in Tokyo on July 30. (Photo: François-Xavier Marit/AFP via Getty Images)
TOKYO, Aug 1 -- Robert Finke of the United States won men's 1,500m freestyle here on Sunday, his second gold in Tokyo after the first from 800m freestyle, Xinhua news agency reported.
With a quick sprint in the last 50m, Finke broke out from the fierce competition, finishing in 14 minutes and 39.65 seconds to stand on top of the podium again in his Olympic debut.
Mykhailo Romanchuk of Ukraine touched homed 1.01 seconds behind, adding a silver to his 800m freestyle bronze.
Florian Wellbrock of Germany, who led the eight-man final for the majority of time, had to settle for a bronze in 14:40.91, it added.
-- BERNAMA