US continues dominance in men's 4x100m medley relay at Tokyo Olympics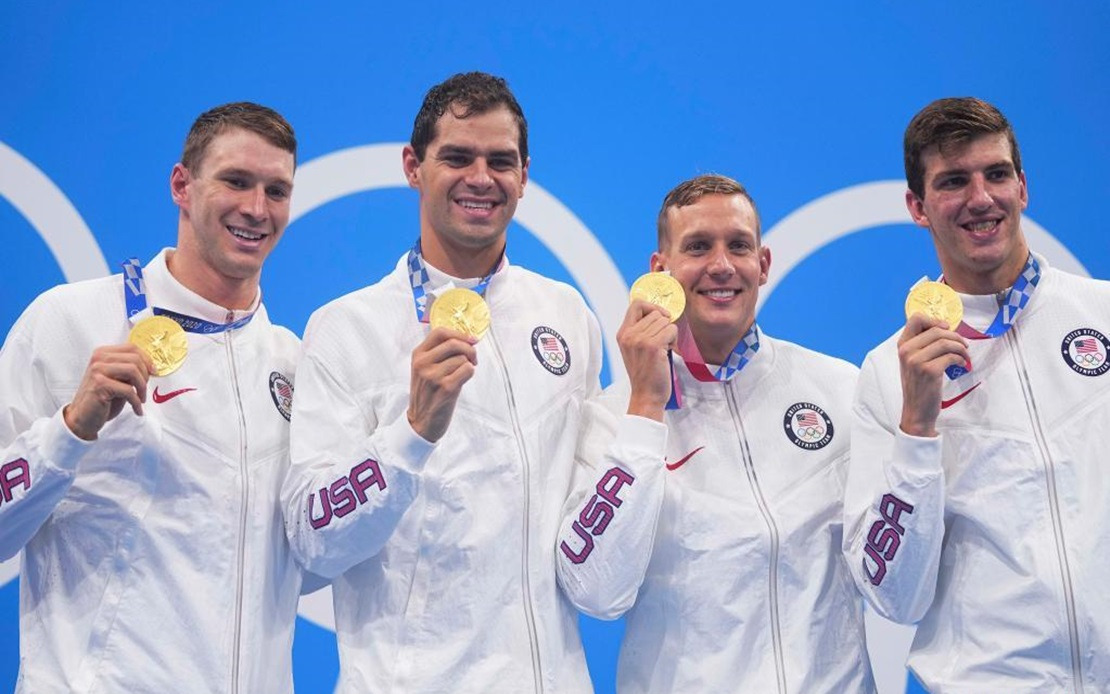 Credit: Xinhua/Xu Chang
TOKYO, Aug 1 -- The United States broke its own world record to win the last swimming gold in Tokyo from the men's 4x100m medley relay as the swimming competitions concluded here on Sunday.
Finishing in three minutes and 26.78 seconds, the American swimmers silced 0.5 seconds off their previous mark of 3:27.28 set 12 years ago, according to Xinhua news agency.
Britain won the silver in 3:27.51, while Italy bagged the bronze with the time of 3:29.17.
Team USA has not missed a single gold in the event in every Olympics they attended since 1960, and this is their 15th Olympic title.
The victory also made Caeleb Dressel the most successful swimmer in Tokyo, who pocketed five golds from the six events he featured in.
-- BERNAMA