Three new technologies have changed Olympics in Tokyo, says OBS CEO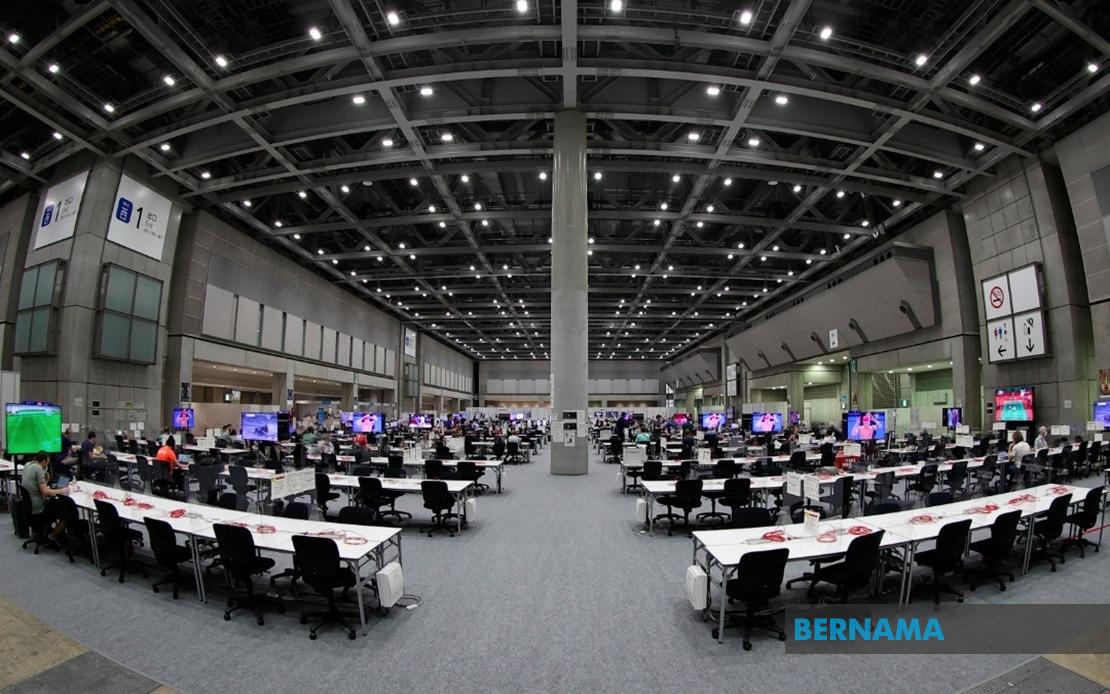 TOKYO, Aug 1 -- The new technologies that have changed the broadcasting of the Olympic Games in Tokyo will continue to be applied in the Beijing Winter Olympics even if everything has returned to normality, said Olympic Broadcast Services (OBS) CEO Yiannis Exarchos.
Exarchos told Xinhua that the cloud technology, three-dimensional replays, and the ways that help connect athletes with friends, families and fans remotely, have made the Tokyo Olympics, which is being held mostly behind closed doors, successful and special.
He said that OBS has done a coverage that has many "new elements and a lot of new things".
"We have introduced a number of innovations and several different fronts. So we're happy because, despite the challenges, we did not have to compromise anything in our coverage."
He said the most important introduction is the cloud-based technology, which is provided by IOC's top partner and Chinese company Alibaba.
All broadcasters can access to the cloud platform where more than 9,000-hour content produced by OBS is stored. Exarchos said with cloud technology, 25 percent of space and manpower have been saved for OBS and all broadcasters.
"It (the office) is 25 per cent smaller than what it was in Rio," he said. "Even though we produced 30 percent more than we did in Rio. We have helped broadcasters to bring less equipment here to even bring fewer people."
He added that three-dimensional replays and Artificial Intelligence-based analysis are also used in the broadcasting of the games.
"We also introduced another set of innovations, which are products that enable remote fans to send in the venues, their cheers, their videos of support to the athletes and also to connect the athletes with their friends and family."
"We didn't want the athletes to feel that because they are entering the value without spectators, the world is not there," he said. "I think they are proving to be very successful. The athletes love it. So far we have collected close to 140 million cheers from fans from every single country of the world."
"That will mark the future of the delivery of the broadcast of the games," said Exarchos, adding that this will be kept during the Beijing Winter Olympics to kick off on February 4, 2022.
Exarchos, who lived in Beijing for four years before the 2008 Olympics, said that the OBS and the Chinese side will work together to find a solution to make broadcasting equipment work well under extreme cold conditions.
The temperature could reach as low as minus 25 degrees Celsius in Chongli, which is set to host Nordic combined, cross-country skiing, ski jumping, biathlon, freestyle skiing and some snowboarding disciplines during Beijing 2022.
It is one of three venue clusters for the Games, along with Beijing and Yanqing.
He hopes that everything will return to normality in six months.
"In Beijing, I very much look forward to having spectators back," he said. "I believe that China will surprise the world positively by showcasing the level of development and maturity that exists in certain areas, not just in the area of infrastructure.
"I'm personally very fond of China. I lived there for four years. I consider Beijing one of the cities of my life. I know how beautiful Beijing and the surrounding areas are in the winter. Many people do not know that, but I love the winter of Beijing."
-- BERNAMA