I'm happy to be back in Melaka - Hidilyn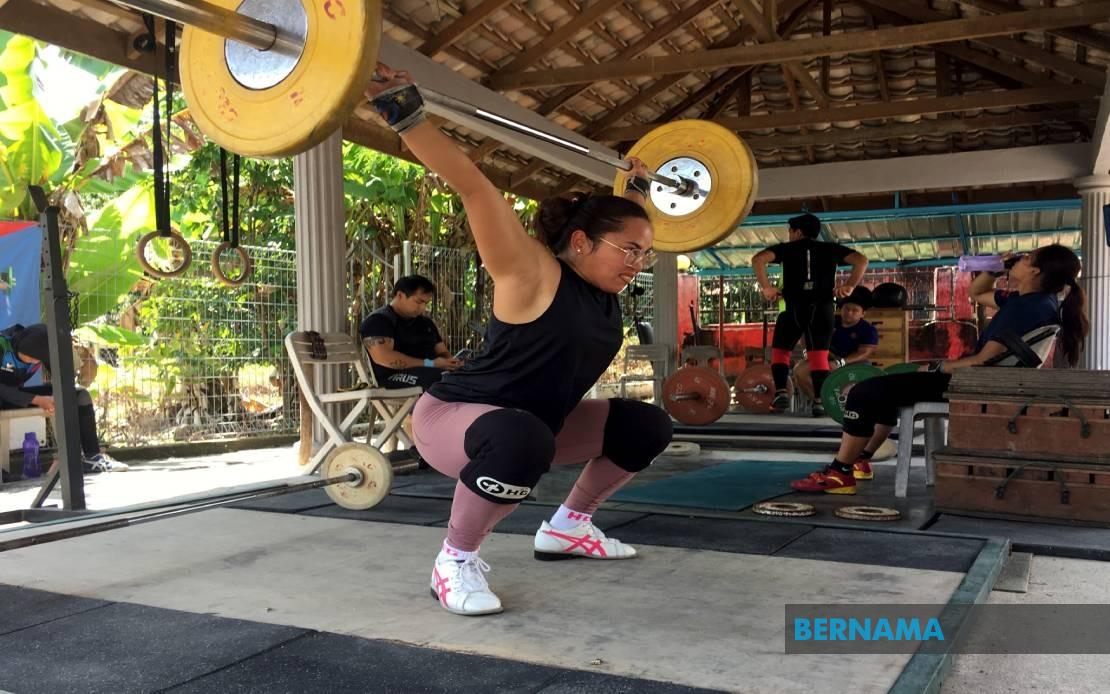 JASIN, Nov 6 -- Filipino weightlifter and Olympic gold medallist Hidilyn Diaz is happy to return and continue her training in Kampung Kesang Tua here, after leaving at the end of July to head to the 2020 Tokyo Games.
Hidilyn, 30, who won the Philippines' first ever Olympic gold in Tokyo, also considered the village as her second home, after spending more than nine months on hard work and training in preparation for the Olympics.
"This place has everything, I can do daily routines like training, recovery and eating well, besides it has a peaceful and harmonious environment, and is away from the hustle and bustle of the city, so I can focus on training without interruption," she told Bernama here today.
Hidilyn arrived at the Kuala Lumpur International Airport (KLIA) last week, and immediately went to Kampung Kesang Tua to undergo quarantine, which ended yesterday.
Commenting further, Hidilyn said she saw the potential of weightlifting in Malaysia which could be developed to produce Olympic champions in the future.
On plans to develop the training facility in Kesang Tua, she hoped that other parties would come forward and lend a helping hand.
"We have started it here, and won the gold medal. After I came back here, many parents have come to ask and are interested in sending their children (here) to become weightlifters…they might see this is as the birthplace of an Olympic gold medallist.
"I can see many young athletes who have the potential, and I am also optimistic for us to help them to achieve their dreams," she said.
Hidilyn had prepared for the Olympics by training at the village facility after being stranded by movement restrictions imposed in Malaysia to curb the spread of COVID-19 last year.