Youth and Sports Ministry ready to upgrade Kesang Tua weightlifting training centre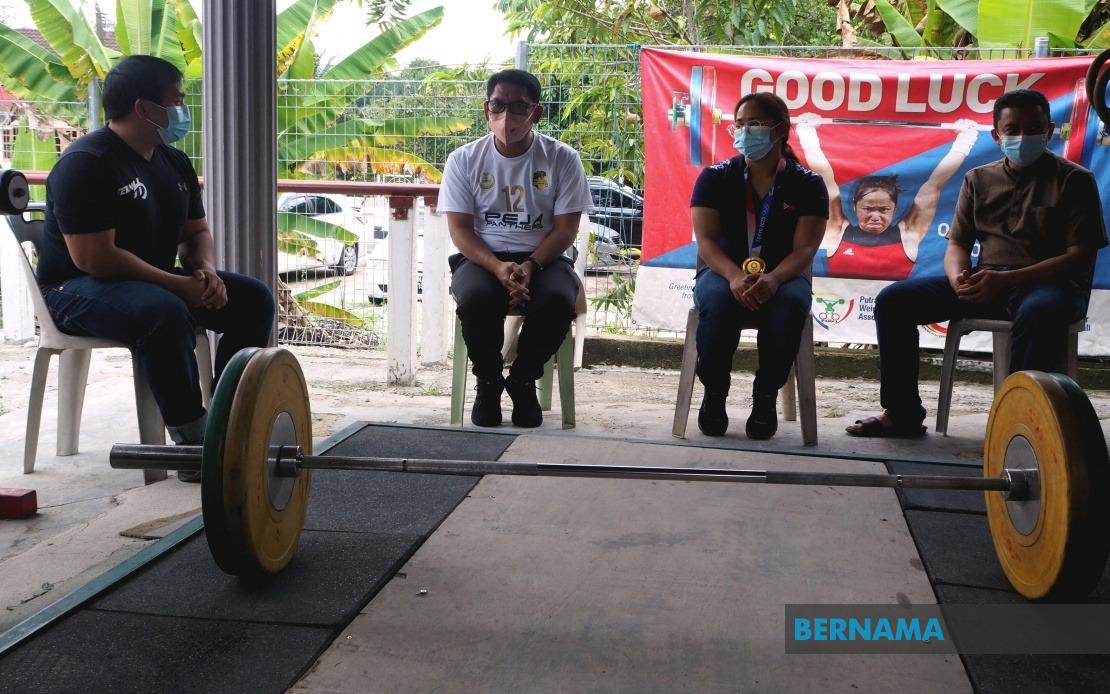 Youth and Sports Minister, Datuk Seri Ahmad Faizal Azumu (second. left)
JASIN, Nov 15 -- The Youth and Sports Ministry is ready to channel allocation for the upgrading of the weightlifting training centre in Kesang Tua for the sake of the sport's development in the country.
Its Minister, Datuk Seri Ahmad Faizal Azumu said the ministry and the National Sports Council (NSC) would look for a way to ensure the garage being used as an open gymnasium could be upgraded with proper facilities and comfort for the lifters to train in.
"I have the commitment of many individuals wanting to help out because this place has gained popularity after Filipina Hidilyn Diaz trained here en route to winning the gold medal at the recent Tokyo Olympics.
"We view this as a positive development as many youngsters are turning up with the intention of training here and I was also told that Hidilyn and her coach are willing to share their knowledge and experience. This will surely help us produce athletes who are disciplined and have the potential to become world champions," he said when met at Kampung Kesang Tua here today.
Earlier, Ahmad Faizal, who was accompanied by NSC director-general Datuk Ahmad Shapawi Ismail, visited the garage here that the Filipina weightlifter had used as her training ground.
Ahmad Faizal, who estimated the cost of upgrading the centre at RM100,000, said the ministry would also cooperate with the landlord since it was a private residence.
"What we can do is take over on a long-term lease and this won't involve a high cost but will still have a big impact on the sport," he said.
The media had previously reported that Hidilyn returned to Melaka in October and stated her intention to personally donate about RM100,000 to develop the training centre. She also hoped that other parties would come forward to help out.
Kampung Kesang Tua became the centre of global attention when the 30-year-old Hidilyn won the gold medal in the women's 55-kilogramme (kg) category at the recent Tokyo Olympics.
She prepared for the Olympics by training at the village facility after being stranded in Malaysia since January last year following the travel ban imposed to check the spread of COVID-19 last year.
The success of the weightlifter, who hails from Zamboanga City, was also the pride of her foster family in Kampung Kesang Tua, who even had the opportunity to send Hidilyn and her team to the KLIA to catch a flight to Tokyo for the Olympics on July 18.
-- BERNAMA