SEA Games: Focus on developing diving talents - Mun Yee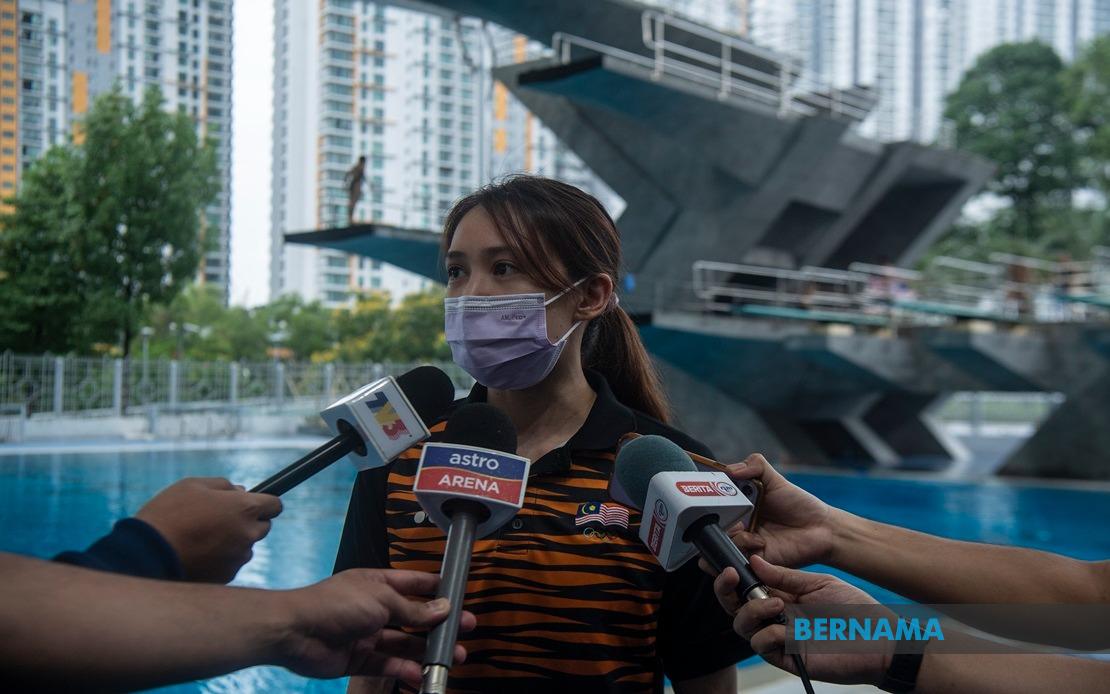 National diving squad team manager Datuk Leong Mun Yee.
From Vikneswaran Raman
HANOI, May 12 (Bernama) -- After making a clean sweep of all the eight diving gold medals on offer at the 31st SEA Games here, the national diving camp hope that more attention will be given to the development stage of the sport.
Team manager Datuk Leong Mun Yee said this was important towards ensuring the continued domination of Malaysian divers at the biennial Games as other countries, like Thailand and Singapore, have also shown improvement of late.
"This is an impressive result because we targeted eight golds and four bronzes, but we succeeded in bagging eight golds, three silvers and one bronze, thus surpassing our target.
"We fielded one experienced diver and one young diver for every individual event because we wanted to provide exposure at the SEA Games level… as the first step. So, we hope to put more effort into the development stage," she told reporters here.
Elaborating on the performance of the young divers, especially SEA Games debutants Ong Ker Ying and Bertrand Rhodict, Mun Yee said they both still needed to work on several aspects of their dives.
"They must improve their diving techniques and the next step is to raise the difficulty of their dives. Rhodict is actually a platform diver, but he still won a bronze (in springboard) despite a short training period… I am happy with their achievements," she said.
Mun Yee also hoped that two of the country's most experienced divers, Datuk Pandelela Rinong and Nur Dhabitah Sabri, who have resumed their partnership in the women's 10-metre (m) platform synchronised event, would be able to raise their performance in the upcoming competitions.
"The last time they competed was at the 2014 Glasgow Commonwealth Games. But they did not have much time to prepare this time. Can be better in terms of individual dives and synchronisation... hopefully, by the time the (Birmingham) Commonwealth Games begin in July," she explained.
Mun Yee, who retired from diving after the 2020 Tokyo Olympics, said her maiden outing as team manager at the SEA Games here was a little hectic but filled with sweet memories.
Following is the list of Malaysian medal winners in diving:
Gold: Nur Dhabitah Sabri (women's 1m springboard); Chew Yi Wei-Ooi Tze Liang (men's 3m springboard synchronised); Tze Liang (men's 1m springboard); Ng Yan Yee-Ong Ker Ying (women's 3m springboard synchronised); Yan Yee (women's 3m springboard); Jellson Jabillin-Hanis Nazirul Jaya Surya (men's 10m platform synchronised); Muhammad Syafiq Puteh (men's 3m springboard); and Datuk Pandelela Rinong-Nur Dhabitah (women's 10m platform synchronised).
Silver: Kimberly Bong (women's 1m springboard); Ker Ying (women's 3m springboard); and Gabriel Gilbert Daim (men's 3m springboard).
Bronze: Bertrand Rhodict (men's 1m springboard).
-- BERNAMA