SEA Games: Green light for hammer throw, shot put, petanque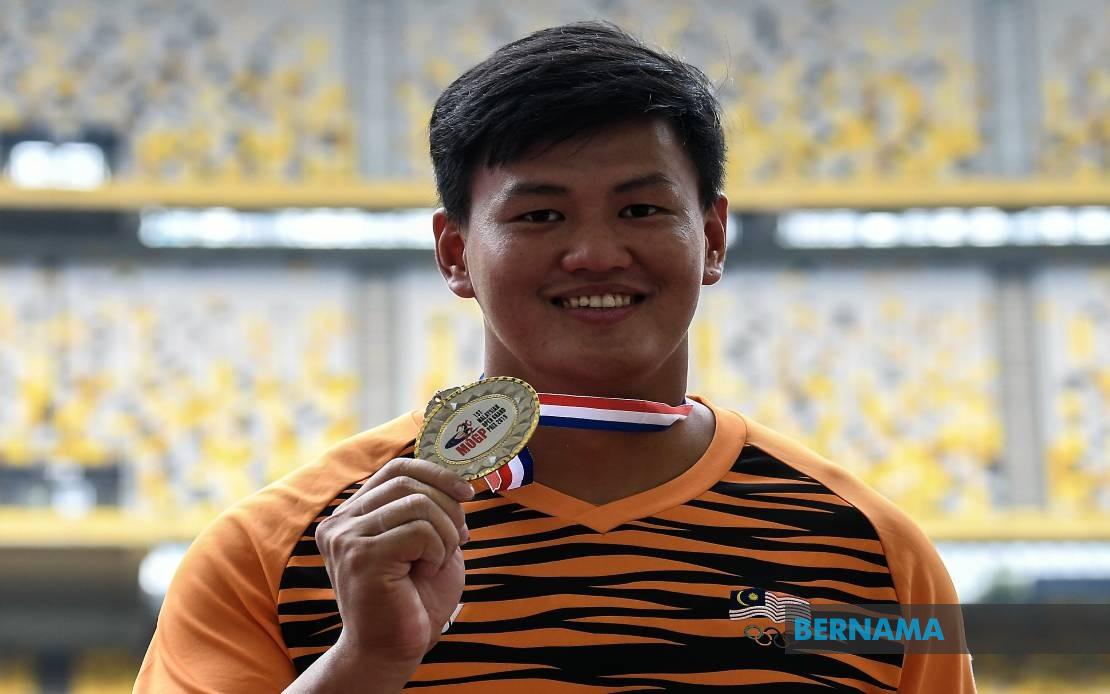 From Vikneswaran Raman
HANOI, May 12 (Bernama) -- National hammer thrower Jackie Wong Siew Cheer can finally heave a huge sigh of relief and focus on regaining the SEA Games gold medal after the event was today given the green light to be contested at the Hanoi Games.
The men's hammer throw and women's shot put were cancelled just two weeks ago due to an insufficient number of participants but reinstated during the SEA Games Federation (SEAGF) Council meeting today.
According to the SEAGF Charter and Rules, a minimum of three countries must take part for the event to be contested.
"Initially there were only two Malaysian athletes (Jackie and Sadat Marzuqi Ajisan) and a Thai for the men's hammer throw, while the women's shot put received participation from one Indonesian and two Thais.
"Now, there is an additional one Cambodian hammer thrower, as well as one Cambodian and one Malaysian for women's shot put," Olympic Council of Malaysia (OCM) president Tan Sri Mohamad Norza Zakaria said in a statement after the SEAGF Council meeting.
Jackie Wong clinched the gold in the 2017 SEA Games on home ground with a Games record of 65.90m but had to settle for silver in the 2019 Philippines edition as Thailand's Kittipong Boonmawan took the gold with a new Games record of 67.56m. He had also won three bronze medals from 2011 to 2015.
National athletics chief coach Manshahar Abdul Jalil confirmed that women's discus thrower Queenie Ting Kung Ni will also take part in shot put.
The SEA Games track and field events are scheduled to be held from May 14-19 at the National Sports Complex, My Dinh.
Meanwhile, Mohamad Norza said the SEAGF Council had also agreed to allow the Malaysian petanque team to compete in the Hanoi SEA Games.
"The Council agreed that the registration of athletes and officials by OCM was done in accordance with the SEAGF Charter and Rules," he added.
Recently, it was reported that the national petanque team were not listed for the SEA Games this time due to political manoeuvrings at the management level.
Malaysian chef de mission (CDM) Datuk Nur Azmi Ahmad, when contacted, said the Council's decision was later endorsed at the technical committee meeting in the evening.
-- BERNAMA