Let's make it for Paris 2024 - Shereen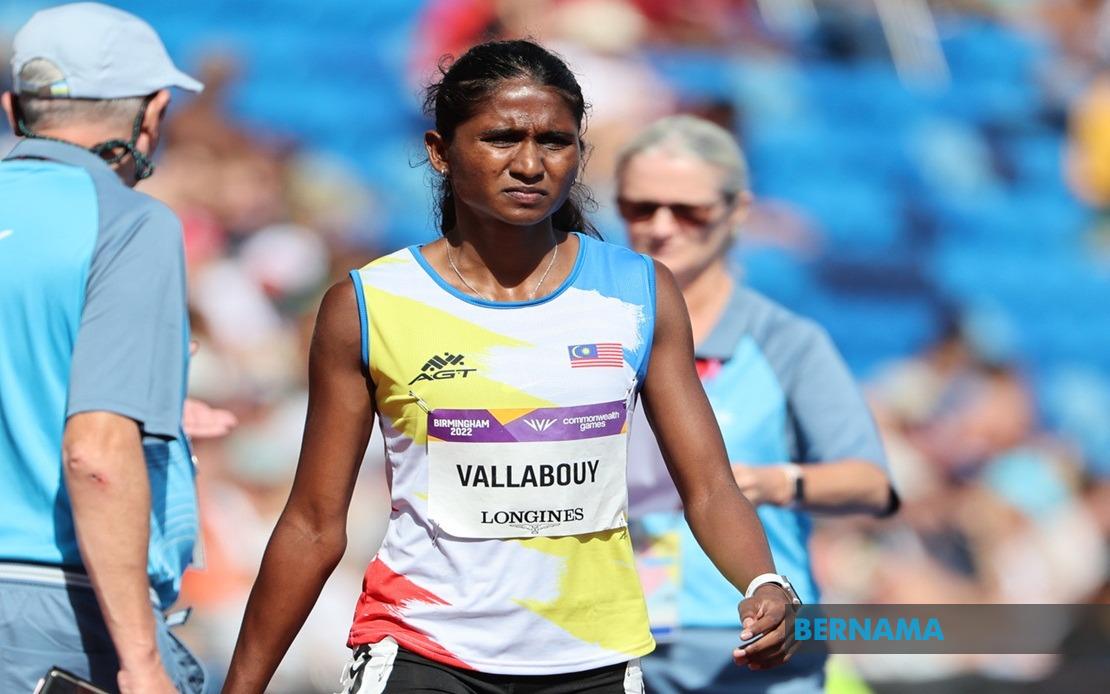 National women's 400m athlete Shereen Samson Vallabouy
By Amiril Muttaqien Meketar
BIRMINGHAM, Aug 3 (Bernama) -- Now that she had fulfilled her dreams of making a debut in the Birmingham 2022 Commonwealth Games and World Athletics Championships in Oregon, United States (US) of America, recently, national women's 400 metre (m) athlete, Shereen Samson Vallabouy is eyeing to feature in the Paris 2024 Olympic Games.
Though Shereen failed to set the track ablaze in Alexander Stadium after clocking 53.92s to finish sixth in the first round of Heat Three here, she was grateful for the chance to run with the elites here as that certainly helped her to gain a wealth of experience on competing at the top level.
"Yes, one of my goals is to compete in the Olympic Games as well as Asian Games in Hangzhou, next year and all I can do now is to focus on my training to be up there.
"It feels really great to just be among the elites here and I believe this (Birmingham 2022) will be a great experience in the future," she told Bernama here, today.
Today's result meant Shereen failed to go further in the Games as only the first three runners in each heat qualify for the semi-finals.
However, the US-based athlete was gutted for not being able to break her own personal best of 52.68s at the US National Collegiate Athletic Association (NCAA) Division II track and field outdoor championships last May as well as the 29-year-old national record by Allahyarhamah Rabia Abdul Salam of 52.56s.
"I gave my best but I just gonna work harder to achieve my target of setting a new personal best and the national record," she added.
Asked about her next competition, Shereen said she will now focus on her recovery and build her momentum to return much stronger to the track earlier next year.